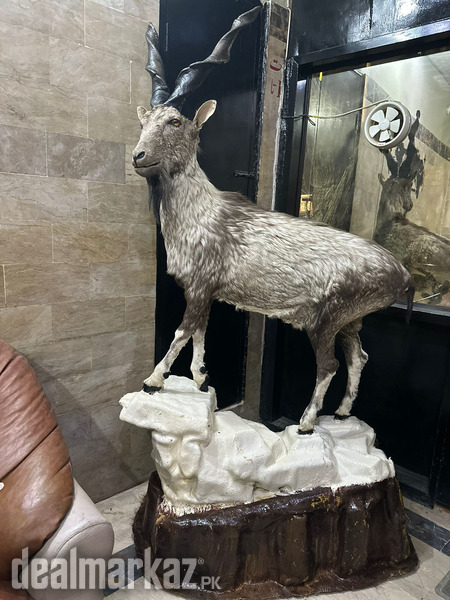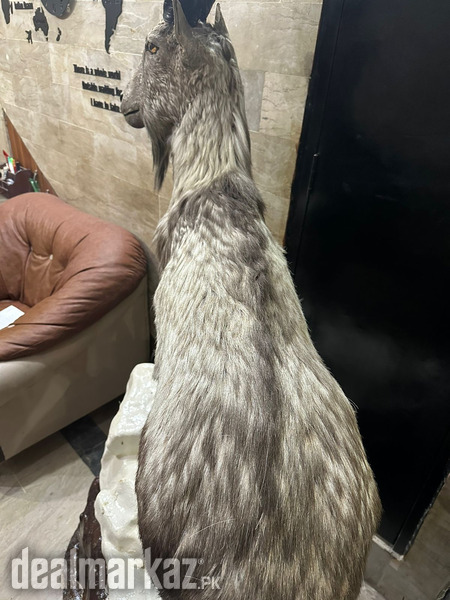 LOCATION
---
Islamabad, Islamabad Capital Territory, Pakistan
DESCRIPTION
---
The Sulaiman markhor or straight-horned markhor is a goat endemic to Asia. It is a subspecies of Capra falconeri. Scientists differ regarding whether it is the same subspecies as the Kabul markhor
سلیمان مارخور یا سیدھے سینگوں والا مارخور ایشیا میں ایک بکرا ہے۔ یہ Capra falconeri کی ذیلی قسم ہے۔ سائنس دانوں میں اس حوالے سے اختلاف ہے کہ آیا یہ کابل مارخور جیسی ذیلی نسل ہے۔

Ye ek asli Markhor ka decoration peice hai is k ilawa or bhe kafi cheezy hai mere pas jo interested ho whatsapp pe contact krskta hai price pe bat hosakti hai.
Islamabad, Islamabad Capital Territory, Pakistan
Mention that you found this ad on DealMarkaz.pk when you call.
یہ شاپنگ ویب سائیٹ نہیں ہے لین دین میں نقصان کی ذمہ داری آپ کی اپنی ہو گی۔