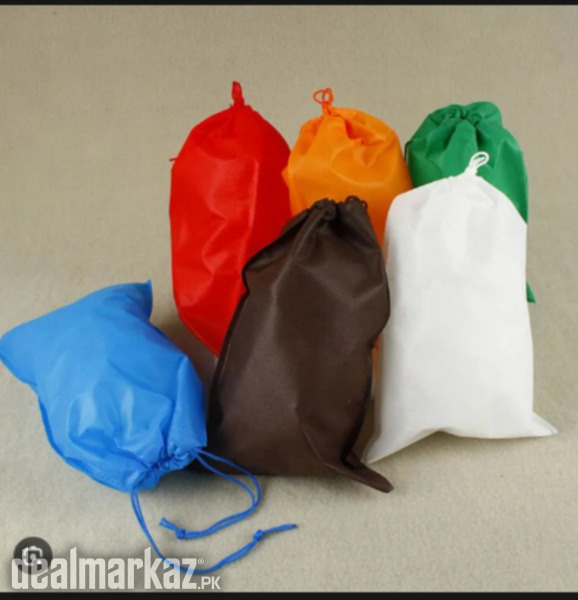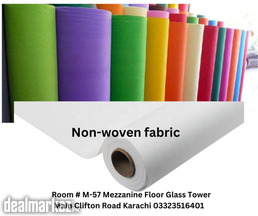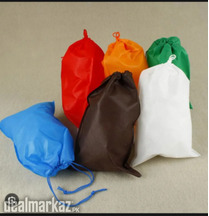 LOCATION
---
Clifton, Karachi, Sindh, Pakistan
DESCRIPTION
---
Spunbond fabric is a type of non-woven material that is made from synthetic fibers, such as polypropylene. The fibers are first extruded, meaning they are melted and forced through tiny holes in a spinneret to create long, thin filaments. These filaments are then laid out in a random pattern and bonded together using heat and pressure, without the use of any weaving or knitting.

One of the advantages of spunbond fabric is that it can be made in a range of weights and thicknesses, depending on the intended use. It can also be produced in a wide variety of colors and can be printed on or treated with various finishes for added functionality (such as antimicrobial or flame retardant properties).

The resulting material is lightweight, strong, and durable, with good breathability and water resistance. Spunbond fabric is often used in a variety of applications, such as medical and hygiene products (such as face masks, surgical gowns, and disposable diapers), home textiles (such as bedding and upholstery), and industrial and agricultural products (such as protective clothing and filters).

It has many advantages over traditional woven or knitted fabrics, such as:

- High tear strength and liquid retention
- Low cost and easy processing
- Resistance to heat, chemicals, and bacteria
- Breathability and softness
- Eco-friendly and recyclable

At our shop, we have a wide range of spunbond non-woven fabrics in different colors, weights, and thicknesses to suit your needs. Whether you need it for filtration, medical, automotive, construction, packaging, or home furnishing applications, we have it all! Visit us today and get the best deals on spunbond non-woven fabric!
Clifton, Karachi, Sindh, Pakistan
Mention that you found this ad on DealMarkaz.pk when you call.
یہ شاپنگ ویب سائیٹ نہیں ہے لین دین میں نقصان کی ذمہ داری آپ کی اپنی ہو گی۔