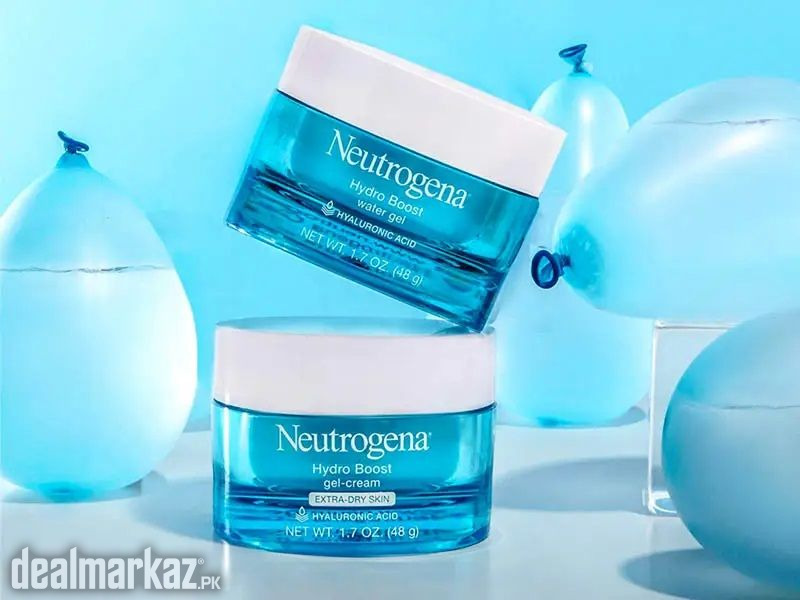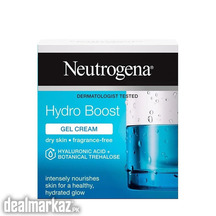 LOCATION
---
Gulberg III, Lahore, Punjab, Gulberg III, Lahore, Punjab, Lahore, Punjab, Pakistan
DESCRIPTION
---
————————————One-Stop Shop For all your needs—————————————




NEUTROGENA® Hydro Boost Gel Cream Moisturiser is a refreshing and hydrating skincare product that provides long-lasting moisture for dry and dehydrated skin. This lightweight gel-cream formula is designed to absorb quickly into the skin, leaving it feeling soft, supple, and radiant.

This moisturizer is infused with hyaluronic acid, a powerful hydrating ingredient that helps to lock in moisture and plump up the skin. The unique gel-cream texture is designed to provide a burst of hydration, while also delivering essential nutrients and antioxidants to the skin.


One of the standout features of this moisturizer is its ability to provide hydration without weighing down the skin. It is oil-free and non-comedogenic, meaning it won't clog pores or leave a greasy residue. This makes it an ideal choice for individuals with oily or combination skin who are looking for a lightweight moisturizer that won't exacerbate their skin concerns.

NEUTROGENA® Hydro Boost Gel Cream Moisturiser is also fragrance-free, making it a suitable option for those with sensitive skin. It is dermatologist-tested and clinically proven to provide long-lasting hydration for up to 48 hours.

This moisturizer can be used as part of your daily skincare routine, either in the morning or at night. It can be used alone or layered with other products, depending on your specific skin concerns. It is gentle enough to be used daily, and can even be used under makeup for a smooth and hydrated base.

Overall, NEUTROGENA® Hydro Boost Gel Cream Moisturiser is an effective and affordable option for anyone looking to improve the hydration and overall appearance of their skin. With its lightweight texture, powerful ingredients, and long-lasting hydration, this moisturizer is a great choice for individuals with all skin types.
Mention that you found this ad on DealMarkaz.pk when you call.