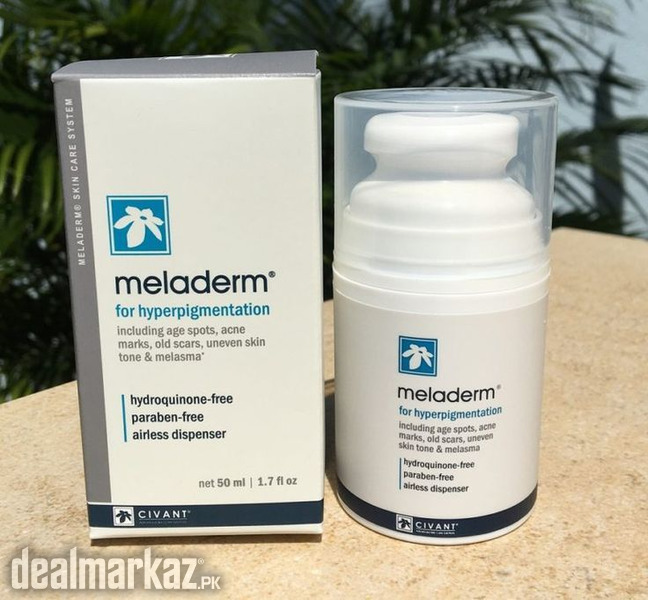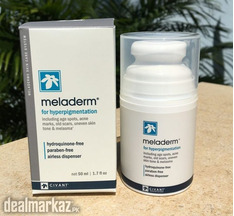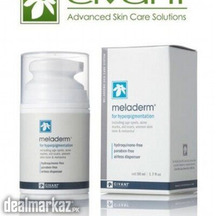 LOCATION
---
40-M Gold Mine Plaza, Ichhra Shershah Colony Lahore, Punjab 54000, Ichhra Shershah Colony Lahore, Punjab 54000, Lahore, Punjab, Pakistan
DESCRIPTION
---
for hyperpigmentation, dark spots, scars, discolorations, uneven skin tone


Meladerm 1.7 oz Skin Lightening/Whitening Cream is a premium skin care product designed to help reduce the appearance of hyperpigmentation, dark spots, scars, discolorations, and uneven skin tone. This highly effective cream is formulated with a powerful combination of natural ingredients that work together to target these common skin concerns and give you a more radiant, even complexion.

One of the key ingredients in Meladerm is kojic acid, a natural substance that is known for its skin lightening properties. Kojic acid helps to inhibit the production of melanin, which is the pigment that gives skin its color. By reducing the production of melanin, kojic acid helps to lighten dark spots and other areas of hyperpigmentation, resulting in a more even skin tone.



Another powerful ingredient in Meladerm is alpha arbutin, which is derived from the bearberry plant. Like kojic acid, alpha arbutin helps to reduce the production of melanin and lighten dark spots and hyperpigmentation. In addition, alpha arbutin has been shown to have a moisturizing effect on the skin, helping to keep it hydrated and healthy-looking.

Other natural ingredients in Meladerm include licorice extract, which has anti-inflammatory properties and helps to soothe irritated skin, and vitamin C, which is a powerful antioxidant that helps to protect the skin from damage caused by free radicals. These ingredients work together to provide a comprehensive solution for skin lightening and discoloration, while also helping to improve the overall health and appearance of your skin.

Meladerm is easy to use and can be incorporated into your daily skin care routine. Simply apply a small amount of cream to the affected areas of your skin twice daily, and massage in gently until fully absorbed. For best results, it is recommended to use Meladerm consistently over a period of several weeks or months.

The cream is suitable for all skin types, including sensitive skin, and is free from harsh chemicals, parabens, and hydroquinone. It is also cruelty-free and made in an FDA-registered facility. With its potent blend of natural ingredients, Meladerm is a safe and effective solution for anyone looking to improve the appearance of their skin and achieve a more even, radiant complexion.
Mention that you found this ad on DealMarkaz.pk when you call.