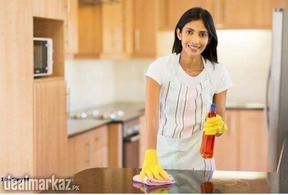 LOCATION
---
34 F3 PCHS, Lahore, Lahore, Punjab, Pakistan
DESCRIPTION
---
Domestic Help Services
Domestic Placement Network
Dear Clients:
Are you looking for experienced service staff for your home? Do you want to save valuable time and screen only qualified, professional applicants? If so, we can help make your search easy. We offer the most extensive network of candidates available for hire, and present you with only the top resumes. Use the Employer links to learn more about our search process, or contact us now to discuss your search without obligation.
GREEN HOMES SERVICES
1 Professional House Maid
2 Formal House Maid
3 Executive House Keeper
4 Formal House Keeper
5 Professional Nanny
6 Babysitter
7 Laundress
8 International Chef
9 Professional Cook
10 Domestic Cook
11 Kitchen Helper
12 Professional Driver
13 Domestic Driver
14 Nurses
15 Patient care
16 attendant
17 Couple
Housemaid Services are full time cleaning professionals who are responsible for cleaning and maintaining an area in a workplace, or a private home. Private, in home maids work under the supervision of a household manager. There is no formal education for this job position, but some experience may be required, depending on the employer.
Responsibilities
Dusting and Polishing - Maid service workers may be asked to dust shelves, windows, counter tops, and furniture as part of their duties. They may also be assigned the duty of polishing furniture after it's dusted.
Floors - Another duty of maid service workers is to sweep all floors with no rug. They are also responsible for mopping these floors after they are swept, and for waxing them on a regular basis. For flooring with carpeting, vacuuming is an important duty.
Mention that you found this ad on DealMarkaz.pk when you call.