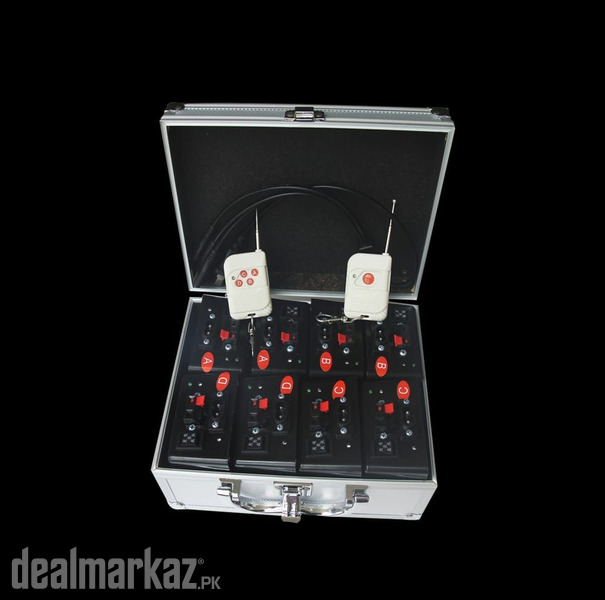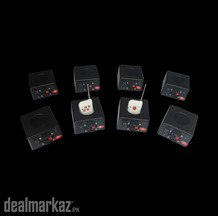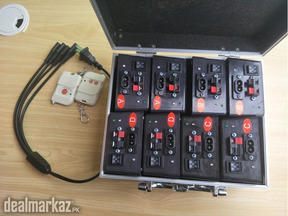 LOCATION
---
Lahore, Punjab, Pakistan
DESCRIPTION
---
Product Code: LA00057

Type: Fireecrackerr & Fireeworks

Firework Type: Firingg System

Occasion: Wedding

Place of Origin: Pakistan

Brand Name: ETCO

Model Number:

Control mode: Remote and hand control

Channels: 10

Function: indoor stage fireeworks

Power: Charging battery


You can set the control number for the receivers by yourself, through doing that, you can use one key to control many pcs receivers firing together.

(for example :setting NO.1 of the remote to control 8 pcs receivers, when you press NO.1,those 8 pieces receivers will fire together.) When you take the goods from the factory, we set one key to control one receiver for you.

turn on the power ,the green (power) and white(test) light will be bright, then press the button of the remote, the green light will be extinguishh and the white light will be more bright than before, it means the remote and the receive is normal

Put the product connecting with the receiver, if the green light will be bright, it means the connecting is normal

Far away from the fireeworks, use the remote to fire.

5.change remote: do not connect with products, use the small stick to press the small hole on the board of the machine, when the green light is flicking then press the remote and relax the stick at last relax the remote. it succeed.

6.charge:before using, charge two hours, can not be too long time or else damage the machine. when charging, turn off the power switch.

Connect with 220V voltage, the red light is open ,charging is normal.
Mention that you found this ad on DealMarkaz.pk when you call.