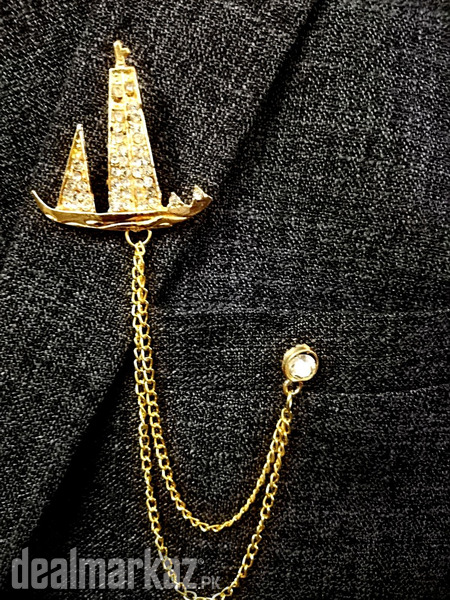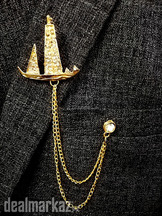 LOCATION
---
Allama Iqbal Town, DHA, Johar Town, Wapda Town, Lahore, Punjab, Pakistan
DESCRIPTION
---
------------------------Brooches Are Back----------------------------------

Brooches have been making a comeback over the past few years, with the world's most renowned fashion houses like Gucci and Dior sending models down the runway adorned with brooches on their lapels, on silk scarves, and in their hair. This brooch revival has not gone unnoticed by jewelry collectors, and antique brooches have seen a surge in popularity. If you love brooches and are looking for a timeless piece of jewelry to add to your collection, consider an antique brooch.


---------------------TIPS ON WEARING A BROOCH-----------------------

• The more elaborate and unique the design of your brooch is, the more you will stand out.
• Make sure the fabric can manage the weight of the brooch you are wearing.
• Brooches and pins are more noticeable if they contrast with the background.
• Bright colored garments go best with black, dark-colored brooches. Silver and diamante brooches go best with black or dark colored outfit; if you really want your fashion brooch to stand out – remember this simple rule.
• Experiment with your old brooches, and find new and unusual ways to wear them.
• Combine several commonly themed ones into a cluster.

---------------------------Brooches in Pakistan & Subcontinent------------------------------

While in Pakistani and subcontinent culture, where girls and women are obsessed with heavy jewelry and ornaments not only in functions parties and marriage ceremonies, wearing a brooch doesn't sounds good idea. But as far as men, there are very limited options and occasions to wear jewelry, and mostly on their own marriage ceremony or very close relatives. So, this gives a good chance to reveal a man or boy his inner aesthetics and boost his personality. The trend to wear can be set on every cloth man wear, especially shalwar qameez, two or three piece suiting, even a light brooch on a casual or formal shirt. There are many types of brooches to select. Trust me, a brooch is the ultimate magic touch and as such a brooch will make you stand out for sure. Every man should have several brooches to go with different looks, but in any case, at least one for the formal dress and another for casual wear. Most accessories are limited to one body part. Brooches, on the other hand, is the accessory that can be strategically placed anywhere on our outfits to give them a little bit more personality or tell a story maybe. Whether they are worn singly, in pairs or in a cluster, Brooches are an indicator and can be really cool when styled right.
We have several types of brooches to wear from the Dulha to Dulha's friends and family to every age and taste.
Mention that you found this ad on DealMarkaz.pk when you call.